Brimich Logistics & Packaging Inc is a family owned and operated business with over 50 years of combined experience in Supply Chain Management and 3rd Party Logistics.
We pride ourselves on providing a one stop shop for our customers.  We believe in building relationships with our clients based on Honesty, Trust and Integrity.
Ideally situated in Brantford Ontario, named one of the nation's best locations for businesses to invest, we recently added a 530,000 square foot state-of-the-art refrigerated food grade warehousing facility to serve you even better.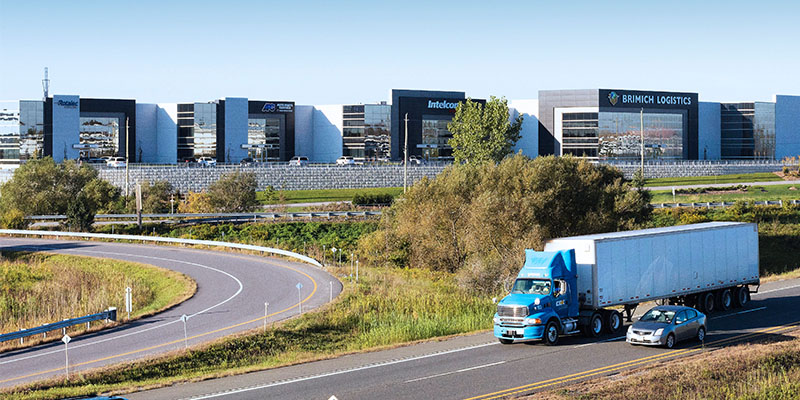 At Brimich, we take the time to learn about our customers' business, what their needs are, and who their customers are.  This gives Brimich a better understanding of how we can best service them.
As a full-service supply chain management provider, The Brimich Group has 3 operating divisions:
Brimich Warehousing & Logistics

Frozen Storage
Refrigerated (Multi-temperature)
Ambient Storage

Brimich Transportation
Brimich Co-packing and Value Added Services
The Brimich Group will be the preferred transportation, logistics and warehousing provider for its chosen market areas. We build long term relationships by providing effective solutions for our customers' needs. Brimich conducts its business in the highest ethical manner, is a good corporate citizen and is committed to total customer satisfaction.
By giving 100% at all times, we will deliver reliable and responsive service. To respect all people, and above all INTEGRITY FIRST! Our inside staff knows the  industry inside out. We are proud of the reputation we have earned for solving problems.
No matter what you need to pick , pack or ship, we can handle it.
Daily inspections and the latest maintenance technology ensure your orders are on time and that shipments arrive safely, on time, every time.